Are You Ready To Take All The Stress, Confusion And Anxiety Out Of Your Online Business...
...so you can have more time to do what you do best?
"I can't figure out all this technical stuff!"
"I don't know anything about setting up a website"
"Getting started online costs so much"
Hi There!
I'm Peter Connors and I spent over 20 years developing tools to automate processes for every sized company from Fortune 100 to startups.
I've worked with companies like Hewlett Packard, GE, Electronic Arts and Kayak.com where I've helped team's increase their productivity and accuracy while significantly decreasing their overhead costs and saving them tens of millions of dollars along the way.
Just because you're a small business doesn't mean I can't do the same for you.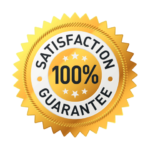 I guarantee you'll be satisfied.  I do my best to thoroughly QA all parts of the setup and sales funnels.  However mistakes do happen.  If you find anything wrong with your website or setup I'll happily fix it at no charge to you or your money back.
© Copyright 2020 jumpstartmydigitalmarketing.com  All rights reserved.